Post childbirth ADHD

"After the birth of my child, I made the decision to return to work. Now, I find myself questioning whether I have ADHD. Despite being organized and taking detailed notes, I seem to be struggling to keep track of all my work-related tasks. This confounds me because I've always been high achieving and performed well academically.

Although I have a therapist, I feel they are not completely equipped to deal with this specific issue. As a result, I enrolled in your signature program. The past 12 weeks have been life-changing. You've demonstrated a profound understanding of my experiences - being a South Asian, navigating a move between countries, dealing with identity issues, adjusting to life post-children, and navigating my relationship with my family. Your approach is nuanced and empathetic, backed by in-depth neuroscience expertise.

Both my husband and I have recommended you to many of our friends due to the profound changes I've experienced. Thank you for transforming my life."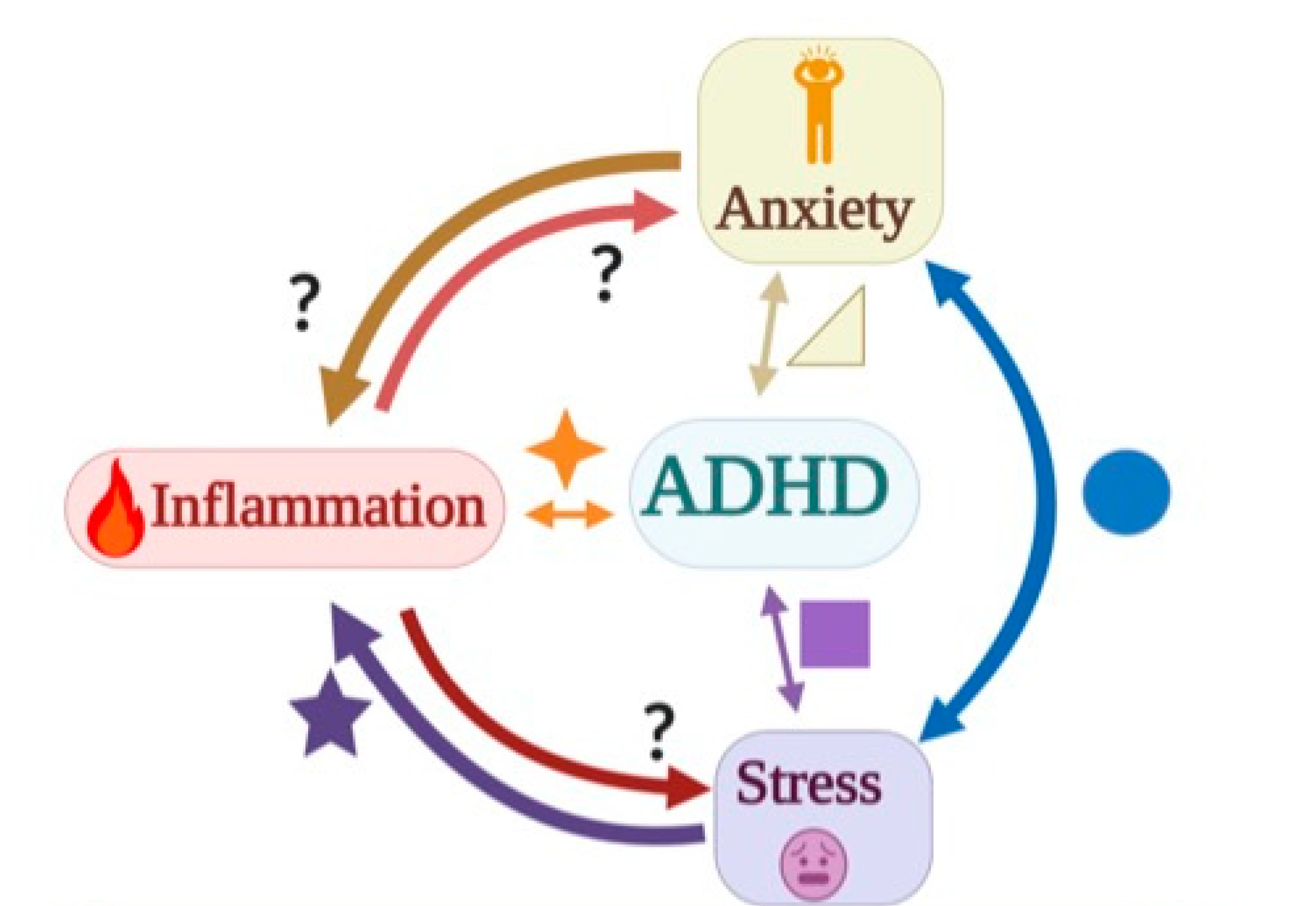 This feedback comes from a Signature Client, so allow me to elaborate further:

ADHD is often overlooked in girls because the stereotypical image of ADHD is a restless 6-year-old boy who can't sit still in class.

Moreover, it's likely that you were highly intelligent and that academics came easily to you. Perhaps you daydreamed in class, and your social skills were shaped differently due to societal expectations of girls. This may have manifested as extreme compliance or disappearing into the background or had emotional dysregulation show up in different ways. Your teachers may have praised you as the "good girl" or someone who always helped peers. All of this could have hidden underlying issues with presence.

Research now shows that hormonal changes during puberty, matrescence (pregnancy and childbirth), perimenopause, and menopause can affect existing brain structures. This is why post-pregnancy is often the first time many high-achieving women consider an ADHD diagnosis.

We also know that chronic stress can affect the same areas of the brain responsible for regulation and attention, also known as executive functioning.

There's a strong correlation between neurodivergence and chronic stress, which is logical when you think about aspects of parenting or friendships that may not be compatible with the differently-wired brain.

It is also known that stress can turn genetic predispositions on and off - a concept known as epigenetics.

South Asian survival-oriented parenting often required children to take on adult roles and responsibilities before they were developmentally ready. Additionally, the heavy emphasis on performance and achievement, a culture of comparison with peer children of similar age, and potential shaming in some families, add to the stress. This can cause the brain areas associated with the presence and focus to disengage in self-protection, also leading to high achievement as a fawn response. This is a case of adding slow stress over a period of time, eventually showing up after childbirth as adults.

Over the past three years, pregnancy and childbirth during the pandemic meant many families did not have the additional support of visiting parents, this unexpected turn of events led to more stress and less support during this crucial period.

Reproductive issues such as fertility problems, potential loss, or high-risk pregnancies or complications during childbirth can trigger early attachment processes in the brain and body, leading to ongoing anxiety. This is not the same as "postpartum depression". This is ongoing hypervigilance due to brain changes and this can reduce presence at work or in life.

Returning to work and being separated from the baby can cause a "double bind".

How many of you have heard "Earn your own money first, that's your ticket out, you are then allowed to have a voice" over and over? Gender role trauma that we inherited from our mothers means financial independence is crucial to our survival - this means that on the one hand, it is hard to contemplate taking a break to explore other options like entrepreneurship is threatening. But on the other hand, there is a lot of anxiety around separating from children for long hours during the day, especially when they are younger, and a longing to be an attuned parent and heal from intergenerational patterns. This stuckness and double bind can be exhausting and take away from present-minute focus.


So, what's the solution?

We simplify things.

When clients enroll for the signature, we focus on the nervous system, not labels.

I've developed a three-step process specifically for those contemplating an ADHD diagnosis, especially after a significant life event.

The first step is to rebuild safety in the nervous system so we can differentiate between gut instinct and fear.

The second step involves working with your implicit patterns using somatic experiencing. This allows your body to get unstuck from these double binds and provides clarity.

The third step is power wound transformation, where we confront how we hold power in our bodies. This enables us to show up authentically for ourselves and confidently assume positions of choice and power.

Ready to experience this? Book a call with me and let's talk:
https://www.sangparth.com/15min-call